News
News – fresh from the nest
Find all the relevant information about respeggt here.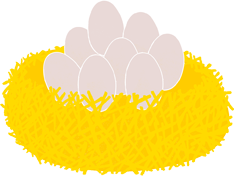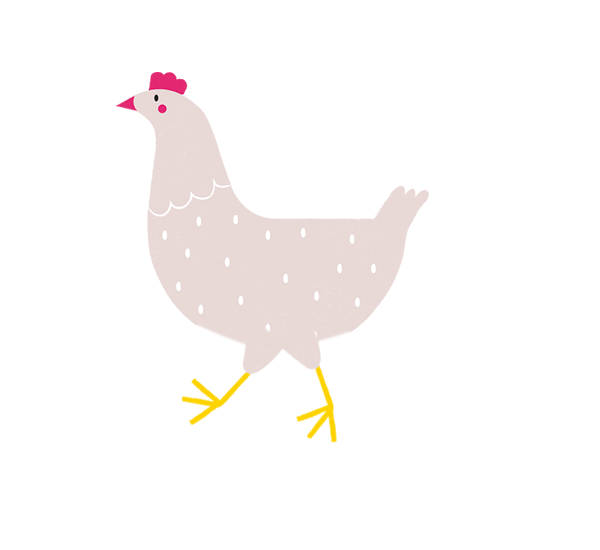 10 May 2023
Steinsland & Co and respeggt start cooperation in Norway
We are pleased to inform you in this press release about our cooperation with the Norwegian hatchery Steinsland & Co in Bryne, Norway.
Steinsland & Co is now the first Scandinavian hatchery to install in-ovo sexing technology. Find our press release below.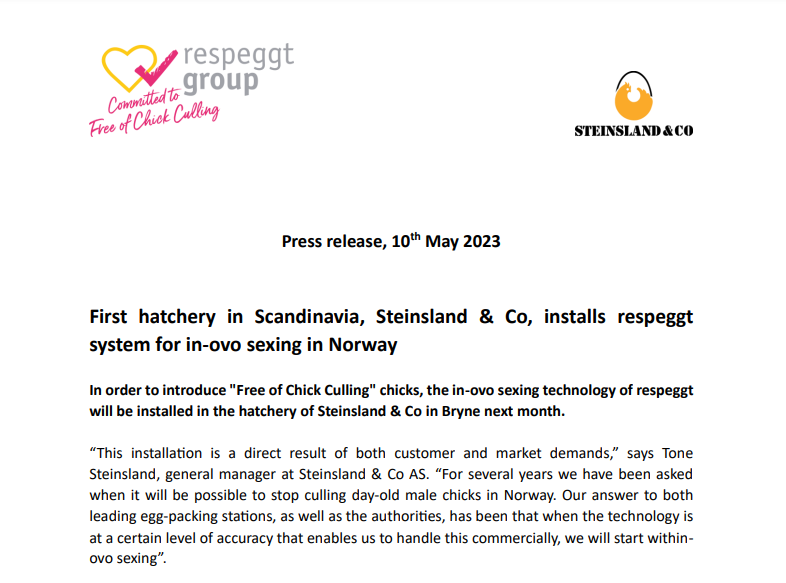 4 May 2023
New respeggt System Manual online
We would like to inform you about the update of our respeggt System Manual. Changed conditions as well as internal changes have required minor adjustments in our requirements. We hope that with this System Manual we can continue to offer an up-to-date and reliable solution to end chick culling. You can find the new System Manual on our website or you can download it right here.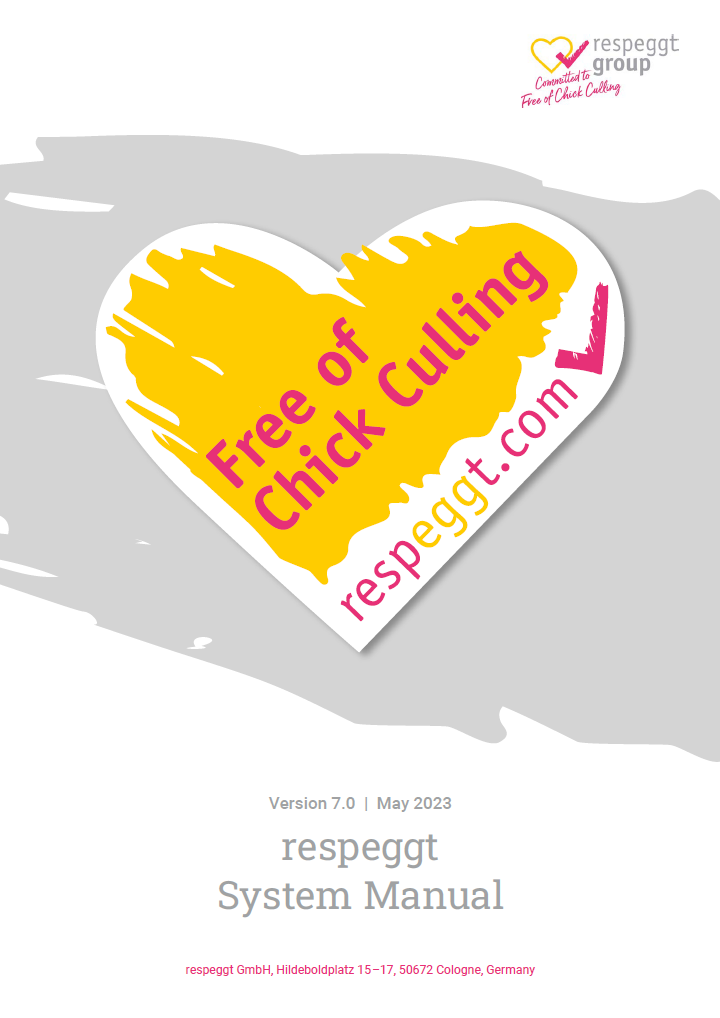 11 February 2023
Arme Brüder – Article in DER SPIEGEL
In the German weekly magazine DER SPIEGEL issue no. 7 published on 11 February 2023, author Julia Koch took an up-to-date look at the ban on chick culling in Germany, explained current procedures of gender identification in the hatching egg and pointed out the changes in the poultry market that can be observed in Germany and Europe as a result of the law.